Each week the picture editors at The Independent sort through hundreds of thousands images sent into us by photography agencies from all around the world.
These are some of the most eye-catching and the most striking images from culture, news, politics, sport and lifestyle.
You can also keep up with the latest photography making headlines via our Instagram.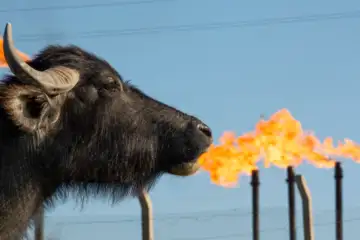 A water buffalo grazes in a field in front of the Nahr Bin Omar oil field and facility near Iraq's southern port city of Basra.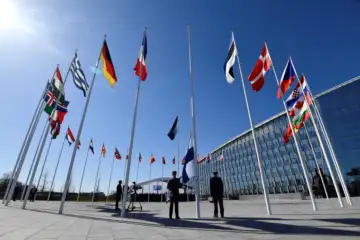 Finnish military personnel install the Finnish national flag at the NATO headquarters in Brussels.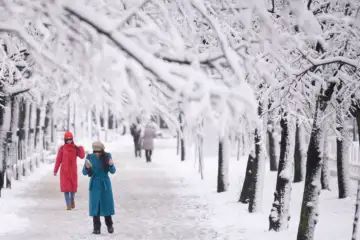 Pedestrians walk under snow covered trees after heavy snowfall in central Pristina.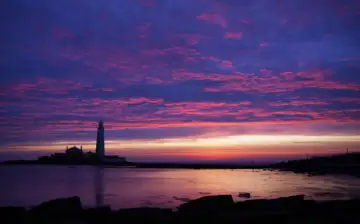 A pink sky over St Mary's Lighthouse in Whitley Bay as the sun rises on the North East coast of England.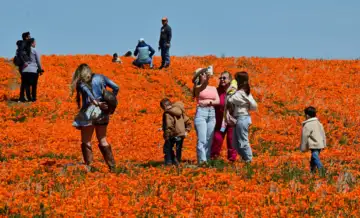 People visit the Antelope Valley California Poppy Reserve in Lancaster, California, to view the flowers blooming.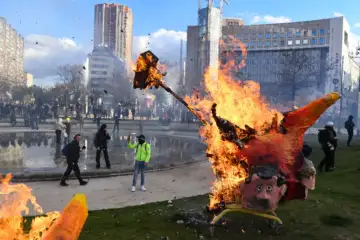 An effigy of French President burns during a demonstration at Place d'Italie, on the 11th day of action after the government pushed a pensions reform through parliament without a vote.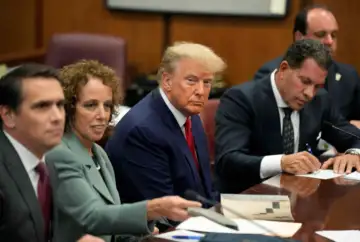 Former US president Donald Trump appears in court at the Manhattan Criminal Court in New York.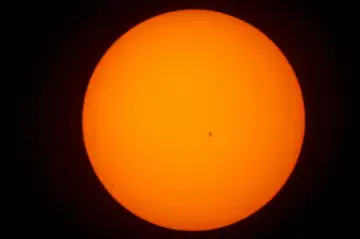 The International Space Station (ISS) transits the sun as seen from the al-Leyah desert, on the outskirts of Kuwait City.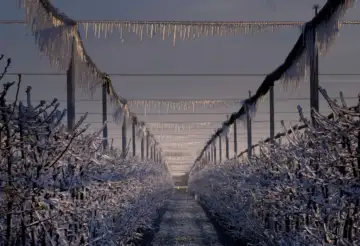 Morning light illuminates an alley of artificially frozen apple trees covered with melting ice in an orchard outside the village the village of Dunajska Luzna near Bratislava, Slovakia.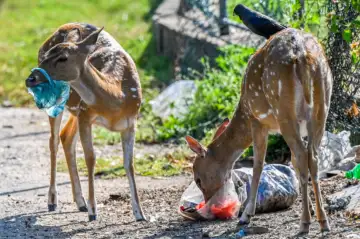 Wild deer rummage through garbage dumped at an open ground in Sri Lanka's district of Trincomalee.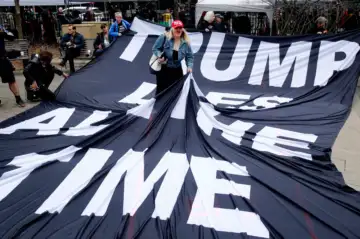 A supporter of former US president Donald Trump argues with opponents outside the Manhattan District Attorney's office in New York City.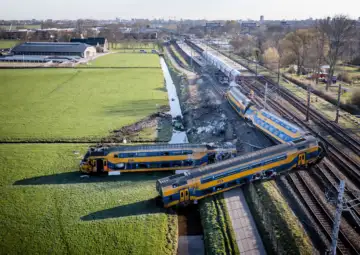 A derailed night train in Voorschoten, Netherlands.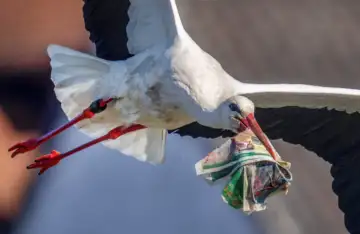 A swan flies over a flooded field with picked-up papers in Nidderau-Eichen near Frankfurt, Germany.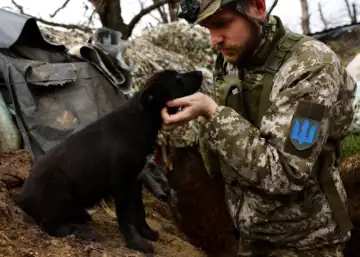 Ukrainian service man Olexandre of the 24th brigade plays with a puppy dog in the trenches at the frontline, amid Russia's attack on Ukraine near Niu York, Donetsk region, Ukraine.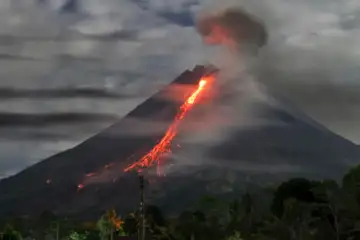 Lava flows during an eruption of Mount Merapi, Indonesia's most active volcano, as seen from Tunggularum village in Sleman.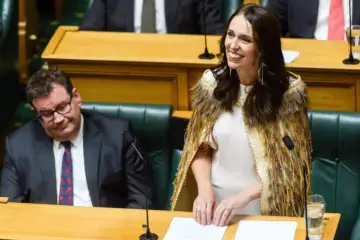 Outgoing New Zealand prime minister Jacinda Ardern gives a speech in parliament in Wellington.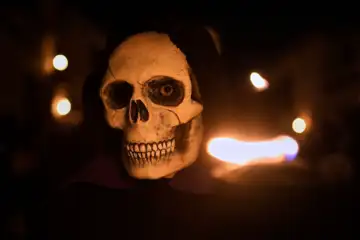 Penitents wearing skull masks take part in the Maundy Thursday procession in Verges, northeastern Spain.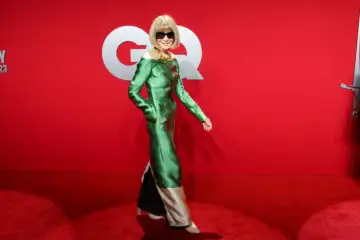 Anna Wintour arrives for the the inaugural GQ Global Creativity Awards in New York City, US.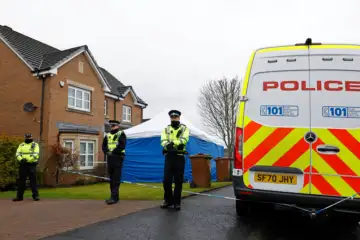 Police officers stand guard outside the home of Peter Murrell and Nicola Sturgeon in Glasgow, Scotland.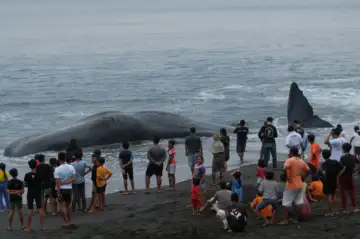 People stand near a dead sperm whale that washed up at Yeh Malet Beach, Karangasem, Bali, Indonesia.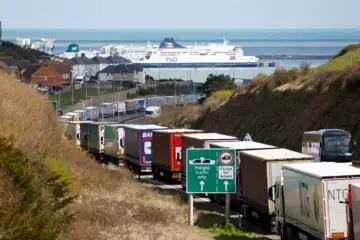 Lorries queue to enter the Port of Dover in Dover.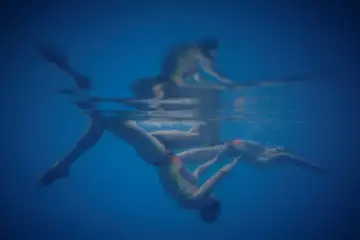 Vladyslava and Maryna Aleksiiva, Tokyo 2020 Olympic medalists form Kharkiv, practice in a pool in Kyiv, Ukraine.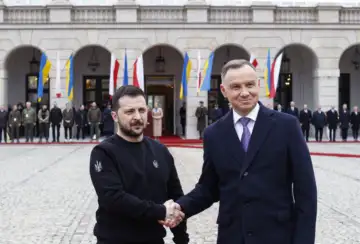 Ukraine's President Volodymyr Zelensky and Polish President Andrzej Duda shake hands during a welcoming ceremony in front of the presidential palace in Warsaw, Poland.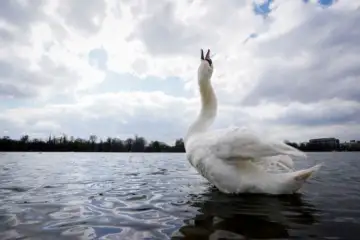 A swan in the Serpentine in Hyde Park, London.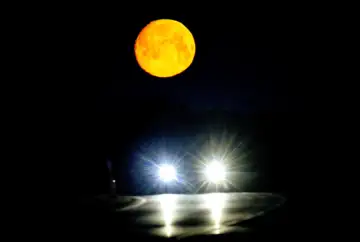 A car drives on a road near Wehrheim near Frankfurt, Germany.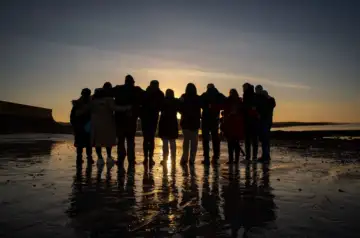 Victims and survivors of the Troubles gather in Killough, Downpatrick, Co Down, to watch the sun rise to mark the 25th anniversary of the Good Friday Agreement.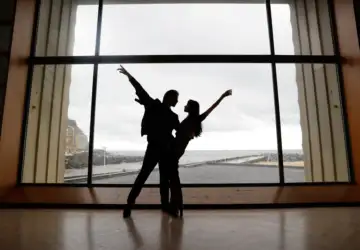 Spanish ballet dancer Lucia Lacarra and Canadian Mathew Golding are silhouetted against a window as they pose for the presentation of their show 'In the still of the night', in San Sebastian, Spain.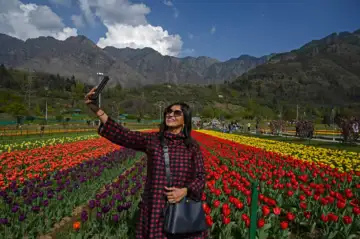 A tourist takes a selfie using a mobile phone at Tulip Garden, claimed to be Asia's largest, in Srinagar.